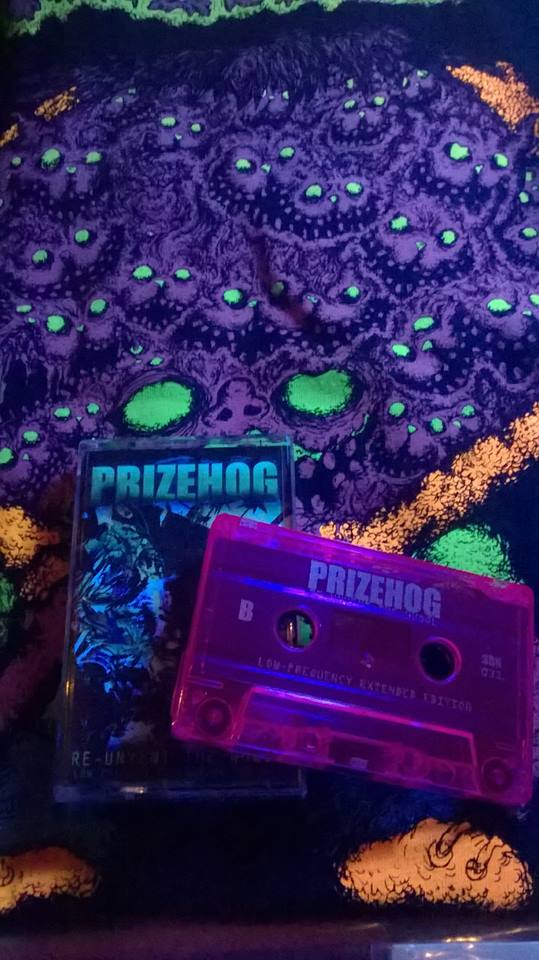 After getting to know our Portland via San Francisco brothers and sister over the years, experiencing mind-blastedness from multiple live encounters, and falling hard for their LP on the legendary GRAVITY RECORDS as well as their self-released work, we were..elated…when, while hanging out at TOSHI KASAI's recording studio out in California, we decided to put together a very special Prizehog release on SGG.
The title implies what you're getting into with this beast. Head over to our store for more specs and to grab a copy before they're gone.
Speaking of Prizehog, they're playing the excellent TOTAL FEST in Missoula this weekend along with WOOLEN MEN , Wolf Eyes, and a slew of others.