There has been an ominous rumbling coming from the strange state of Texas for quite some time and, whenever we can, we like to go down there, poke it with a stick, and contribute to and document that rumble. While we're not necessarily interested in the circus that descends upon the lovely town of Austin every year, we can't seem to stay away and stop ourselves from sneaking in and spiking the test tube.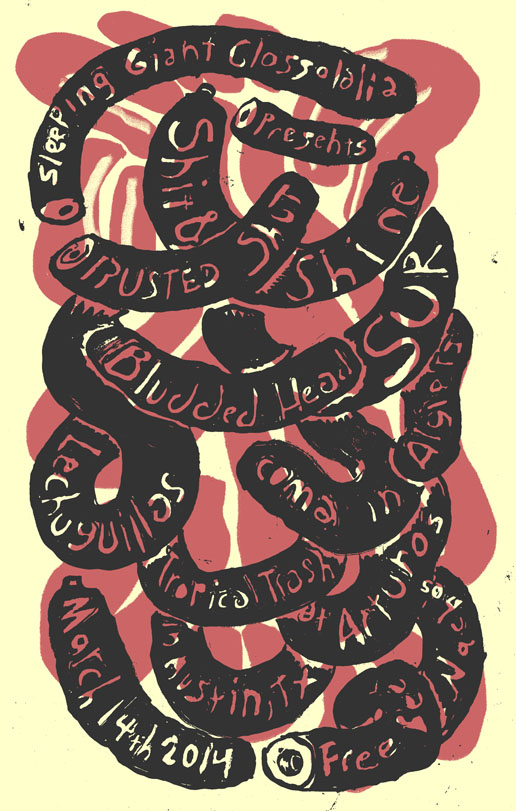 Sleeping Giant Glossolalia presents:
Friday, March 14th
Rusted Shut
Shit and Shine
SUR
Bludded Head
Coma In Algiers
Lechuguillas
Tropical Trash
FREE BEER. FREE NACHOS. NO BULLSHIT.
Arturo's Underground
314 W 17th St, Austin, TX 78701
$Free$ (Donations for bands accepted)
Doors at 5pm… music at 6