Because so many fine friends were unable to come out to the tour kickoff/record release with Melt Banana(due to it selling out in nanoseconds) we've added a homecoming show here in Brooklyn to officially celebrate the existence of Visiting Hours, the brand-new punishing platter from Vaz that has been peeling paint all over planet Earth since its recent release. How's that for tasteful alliteration??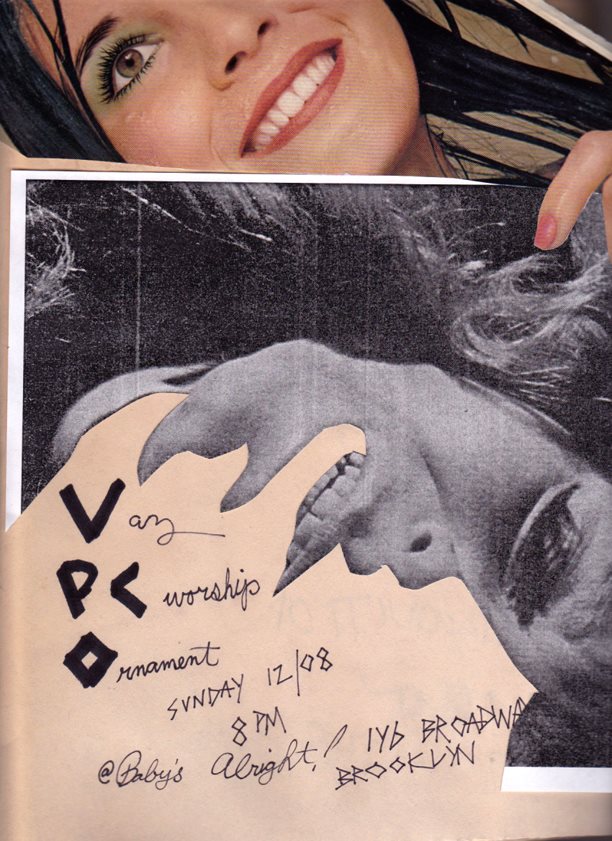 Joining Vaz on the bill are ORNAMENT, the solo project from long-time Vazociate Joe DeNardo of GROWING, as well as PC Worship.
RSVP here and don't let the intimidating amount of dollar signs on the flyer fool you as we're sure they're for art's sake and not indicative of the cost of this gig!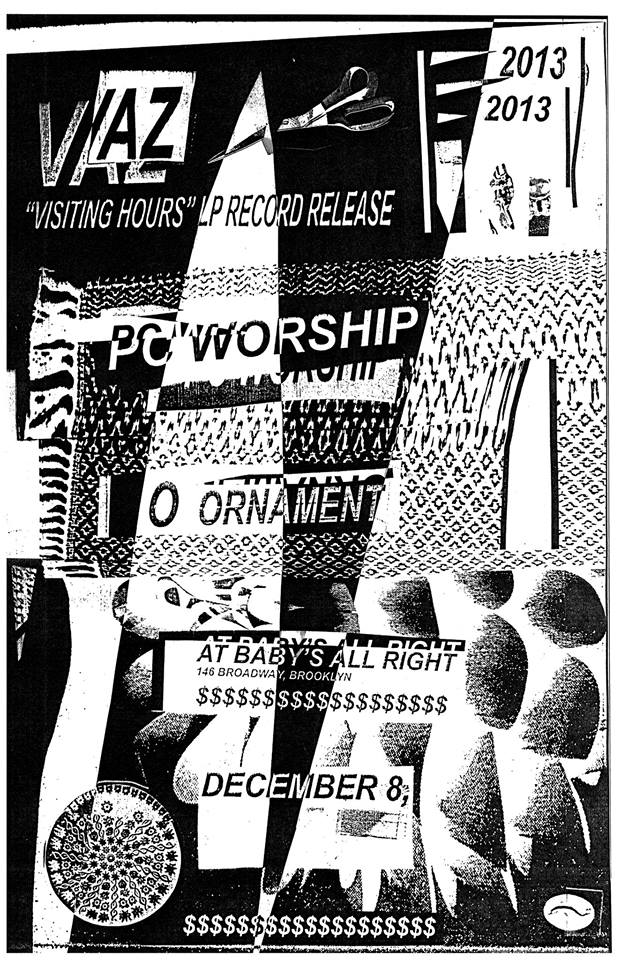 "Visiting Hours" is available physically here and digitally here.