"Visiting Hours", the newest long-player from Brooklyn's Vaz for the SGG label, following 2011's precedent-obliterating "Chartreuse Bull", manages to at once capture the live ferocity of the band as well as highlight their use of the studio as another weapon in a formidable aural arsenal. Our use of alliteration here should illustrate that we mean business. In fact, it's safe to say that the needle was buried so deep in the red that recording engineer Ben Greenberg(The Men, Hubble) still hasn't managed to excavate it.
Vaz are touring for the entirety of November in support of "Visiting Hours", making stops all across the U.S. and sharing bills with label-mates and old and new friends alike. It is advised that you attend these shows.
"Visiting Hours" will be in finer shops everywhere on November 12 and is available for early adopters now from the SGG store and from the band on tour.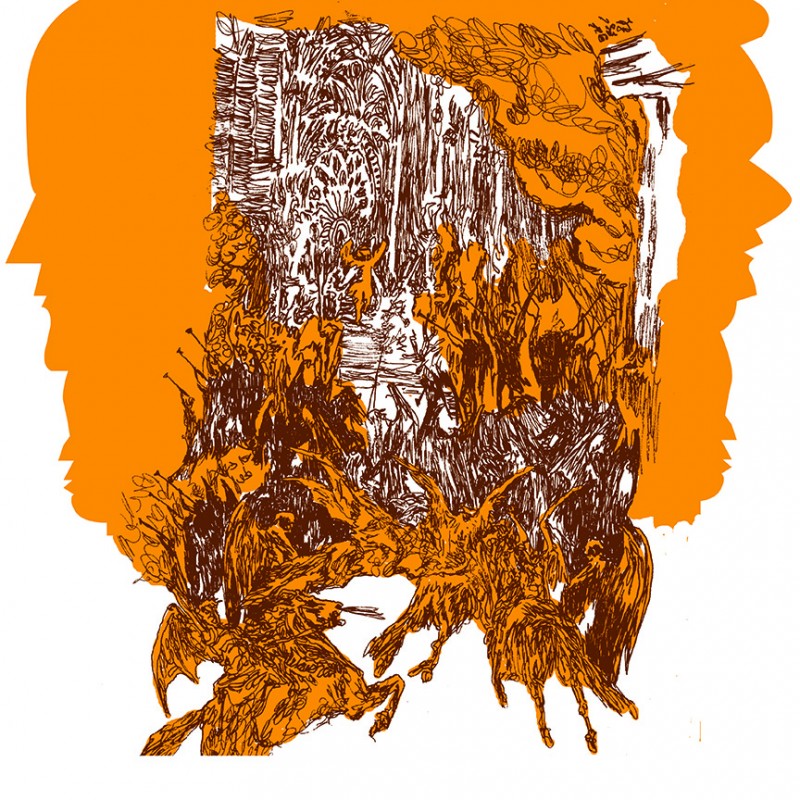 11.01 Brooklyn, NY- Saint Vitus Bar w/Melt Banana (Sold Out)
11.02 Baltimore, MD – Golden West Cafe w/Roomrunner, Multicult
11.04 Pittsburgh, PA – Smiling Moose w/Microwaves
11.05 Cleveland, OH – Now That's Class w/Murderedman, Homostupids
11.06 Chicago, IL – Permanent Records (free, early)
11.06 Chicago, IL – Township
11.07 Des Moines, IA – Underground Rock Shop
11.08 St. Paul, MN – Turf Club
11.09 Fargo, ND – The Aquarium
11.11 Missoula, MT – The Badlander
11.12 Seattle, WA – The Highline
11.13 Portland, OR – The Know w/RABBITS, Prizehog
11.14 San Francisco, CA – The Knockout w/Burmese
11.15 Oakland, CA – Stork Club w/Prizehog
11.16 Davis, CA – Third Space Theory
11.17 Los Angeles, CA – Handbag Factory w/Big Business, Submissions (Album Release for Submissions debut LP on SGG)
11.18 Los Angeles, CA – VACATION VINYL
11.19 Tijuana, MX – Otras Obras
11.20 San Diego, CA – The Void
11.21 Tucson, AZ – Plush
11.22 Midland, TX – The Pine Box
11.23 Austin, TX – Mohawk w/Rusted Shut, Sur, Shit & Shine
11.24 Denton, TX – Rubber Gloves w/Bludded Head
11.25 New Orleans, LA – Circle Bar
11.27 Atlanta, GA – 529
11.29 Chapel Hill, NC – Local 506
***more dates to come…watch this space