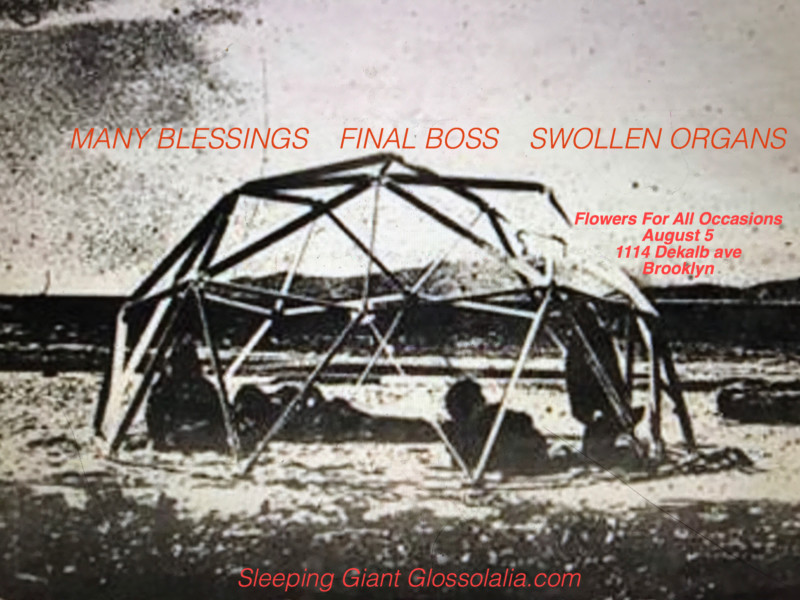 FINAL BOSS with Many Blessings(Ethan from Primitive Man, Vermin Womb solo electronics) & Swollen Organs(Jimmy A of The Communion) at Flowers For All Occasions in Brooklyn, Saturday August 5, FREE
RSVP here.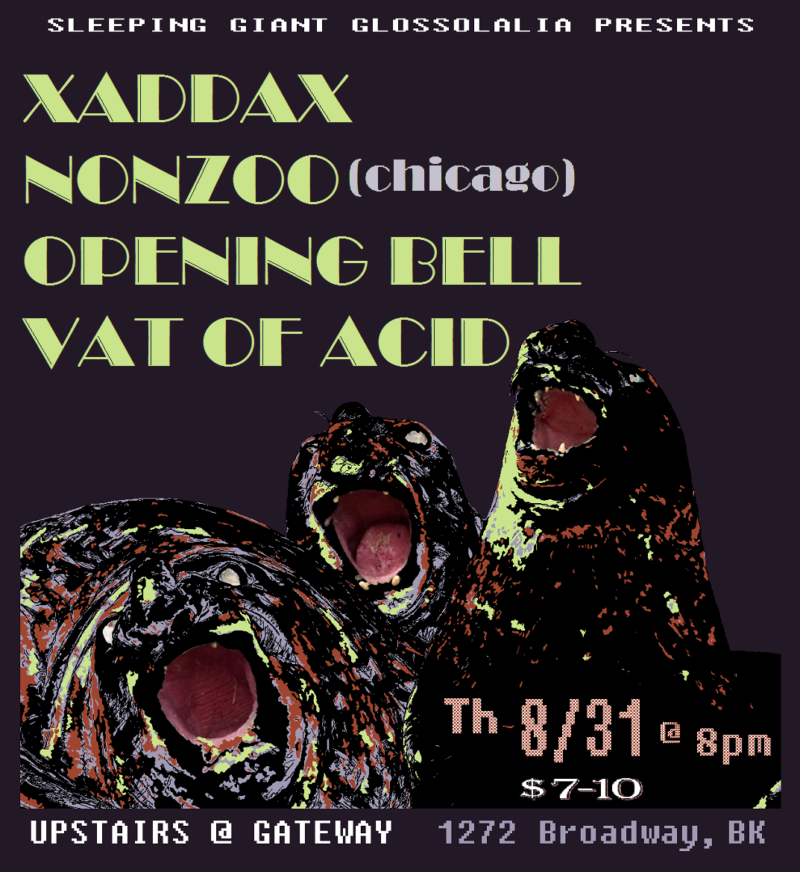 *Xaddax consists of Nick Sakes (ex- Dazzling Killmen, Colossamite, Sicbay) and
Chrissy Rossettie (ex-My Name Is Rar-Rar, The Hex)
"Kinetic No Wave-y 2 piece – Sakes' jagged guitar parts and howls lurch across the backdrop of Rossettie's haywire electronics, meandering synth, and frenzied drumming. The result is erratic and wild; a malfunctioning robot / injured werewolf hybrid."
https://skingraftrecords.bandcamp.com/album/counterclockwork
*NONZOO (Chicago) – "A good planet to take the kids. Frenetic warping noise rock pet exhibit for childlike adults, mature children and all variegated unclassifiables* in between. A meditation on learning, self-improvement, obedience, nutrition pellets, tail-grafting, and basketball."
"A dialogue between four dollops of sentient astronaut feces."
https://alreadydeadtapes.bandcamp.com/album/ad255-nonzoo-wazoo
*Opening Bell – boys meet girl, boys + girl continue together on a downward spiral of bad decisions, self-induced paranoia, and oppressive sound at high volumes
openingbell.bandcamp.com
* Vat of Acid – scuzzed-out mutant punk which has been deemed unsafe for human consumption
performing L I VE at The Gateway
1272 Broadway
August 31
8pm
$7-10
RSVP here.