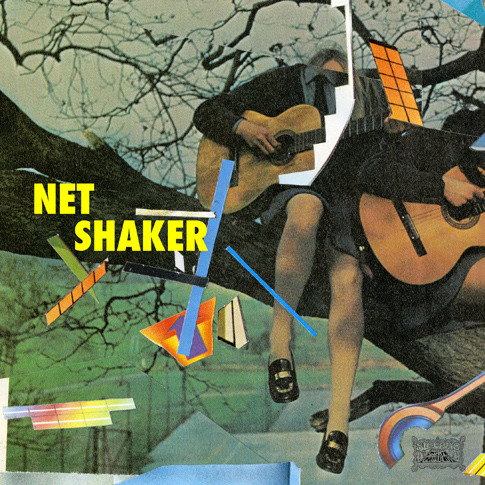 SGG-023
Net Shaker/Ectoplasm Girls split 7″
$7
The long-awaited split single shared by Sweden's Ectoplasm Girls, the duo of sisters Nadine and Tanya Byrne, and Los Angeles-based Net Shaker, the paring of Ernest Gibson & Erik Frydenborg.
Packaged in full-color, fold-over jackets with artwork by the bands, this 7″ serves as an essential introduction to the kraut/lurk anti-rock of NS and the gauzy, outsider pop ritualism of EG.
"Macabre electronics, works of mourning, attempts to wake the dead." – The Wire Magazine UK
"The Byrne sisters could very well be ghosts from the mid-80s cassette culture of DIY electronics, industrial antipathy, and corrosive psychedelia." – aQuarius Records
"In the project we express our joint experiences with death and dreams." – Ectoplasm Girls.