Pre-order Insect Ark "Portal/Well" LP now! Limited edition, hand-numbered, screen printed jackets…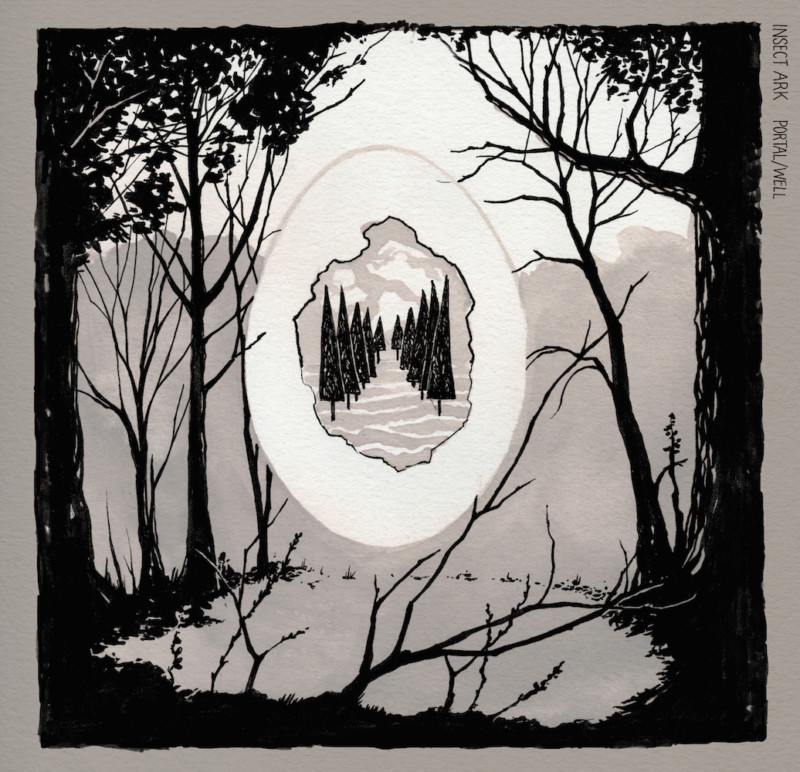 Beginning in New York City in late 2011 as the one-woman solo project of bassist/multi-instrumentalist Dana Schechter (M. Gira's Angels of Light (Swans)/Bee and Flower, Neurot Recordings), the band became a duo in 2015 with the addition of Portland-based drummer Ashley Spungin (Taurus). Largely instrumental, the band are equally inspired by experimental doom/drone, 60's horror film soundtracks, psych, and traditional classical composers.
Creating a personal soundtrack to the human psyche's underbelly, Insect Ark weaves a brooding, textural landscape, a starless night spiked with light and flash. The music braids together delay-drenched lap steel guitar, acoustic and electronic drums, distorted bass & synths to create a sonic mural both uncomfortably intimate and icy cold.
You've likely encountered Schechter's large and eclectic body of work through her collaborations with Locrian, Enablers, Gnaw, Wreckmeister Harmonies, her earliest efforts in Gifthorse(with Leviathan/Lurker of Chalice's Jef Whitehead), or stints with American Music Club and 4AD's Tarnation. "Portal/Well" delivers on what Pitchfork called Insect Ark's sense of "metamorphosis, loss, and menacing dream logic" while The Wire has stated that Insect Ark "stand in the lineage of other crypto-metal solo projects – Earth circa Phase 3: Thrones And Dominions, or ex-Earth associate Joe Preston's project Thrones and that "a spacious, noir-ish jazz elegance permeates, approaching the atmosphere of Germany's Bohren and Der Club Of Gore."