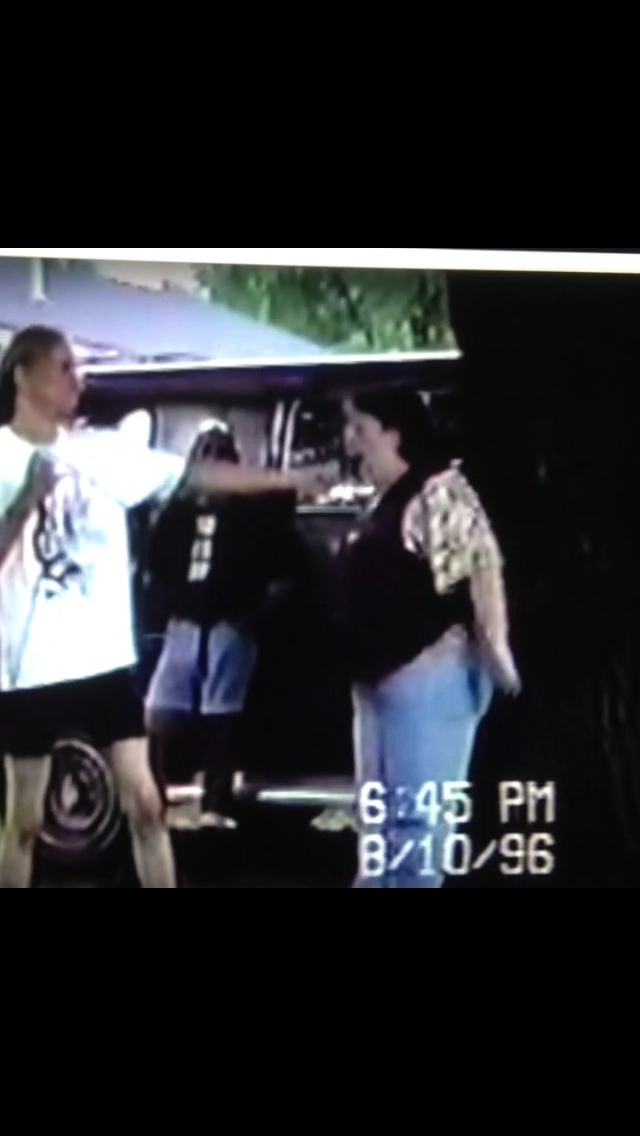 Remember this classic maniac? We invited him to play in NYC, and he is! This Thursday at the illustrious Don Pedro with DAZZLING KILLMEN's Tim Garrigan, CLEAN GIRLS, CHAIN GANG GRAVE, and NASSAU COLISEUM. The inimitable, VHS-only SATAN'S GOD.
Please kill responsibly.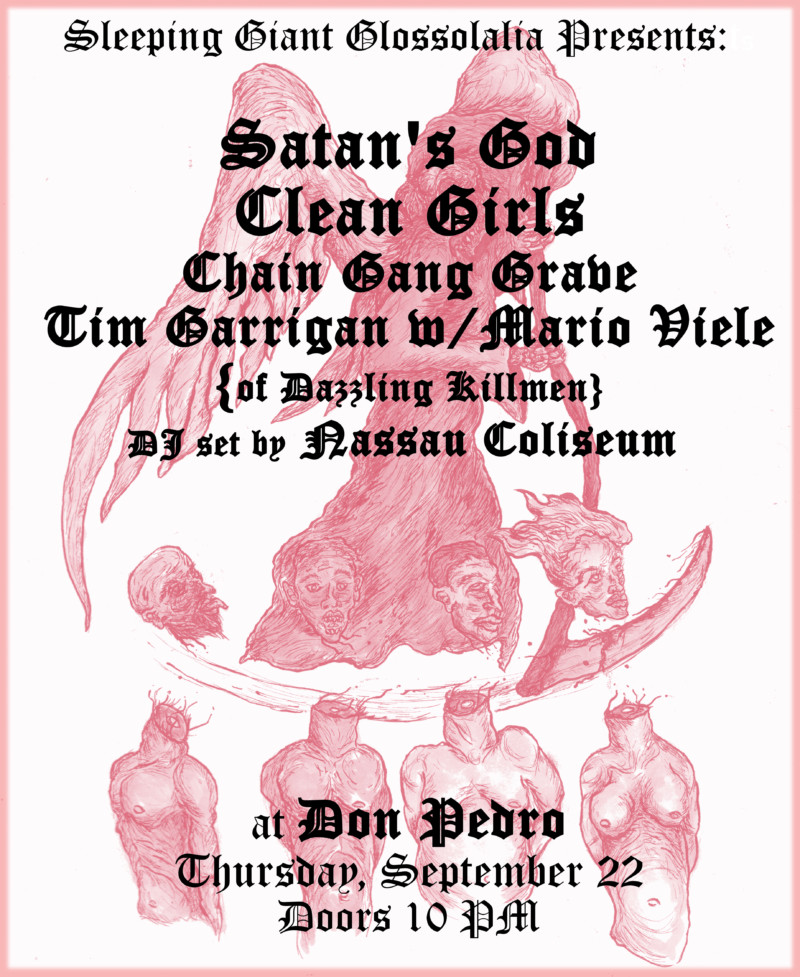 Satan's God – timeless VHS-only dementia from the infamous Igor Von De Heilichtson III in a very rare live setting…forbidden in all zones..
View some vintage violence right HERE.
Clean Girls – "…Clean Girls does it the right way: with complete abandon, happy to ride the worthless wave right out to Zone A for the next hurricane to wash it all out to sea." -Doug Mosurock, Still Single
Chain Gang Grave – "…Shambolic and chaotic, wild and unhinged, a sort of bastard blooze, with loose-limbed octopoidal drumming, filthy guitars, howled feral vox, all recorded super hot and in-the-red, lurching from wild almost psychedelic freakouts, to doomy, dirge metal creep.." – aQuarius Records
Tim Garrigan(Dazzling Killmen) w/ Mario Viele
DJ sets by Nassau Coliseum(Final Boss, Opening Bell members)