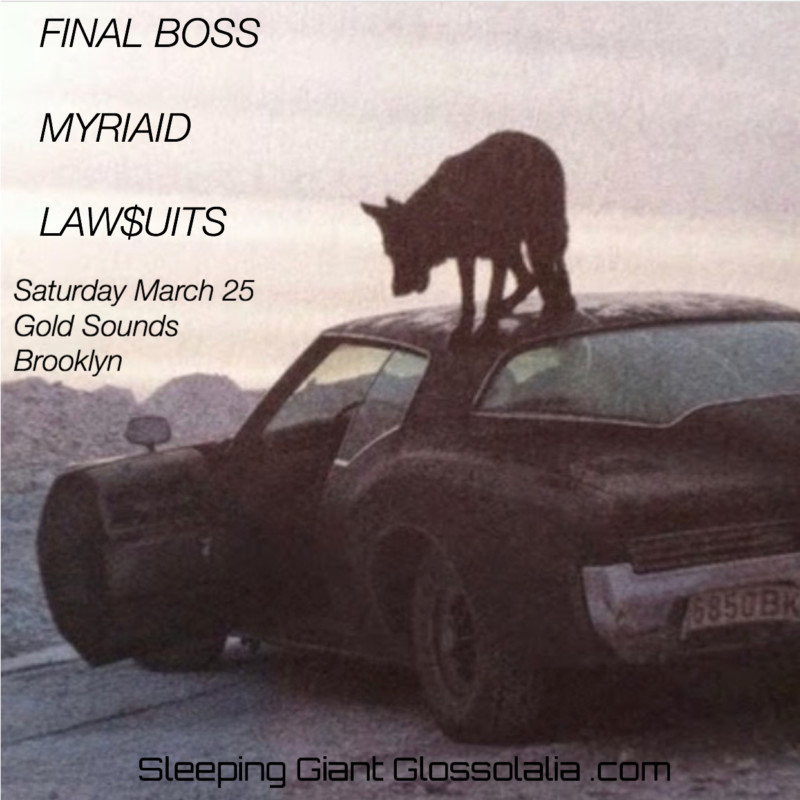 "This Saturday Final Boss get unconventional, incorporating a live human behind a drum kit. We've imported him from overseas for a demonstration on the limitations and possibilities of organic/synthetic elements when forcibly fused together at high volumes.
Myriaid, who expertly blend icy and hot, will offer a counter argument utilizing voice, electronics, science, and magic(and presumably, guitar).
Lawsuits will conclude the proceedings with a discussion on the place of amplified electric guitar in South Brooklyn and the long-term effects close proximity to the tool can have on physical, mental, and financial well-being.
Any tangible profits attained by the performers will be used to further pursue unhealthy lifestyles and questionable courses of action. Thank you in advance."
Saturday March 25
10pm
Gold Sounds
44 Wilson Ave. Brooklyn, NY 11237