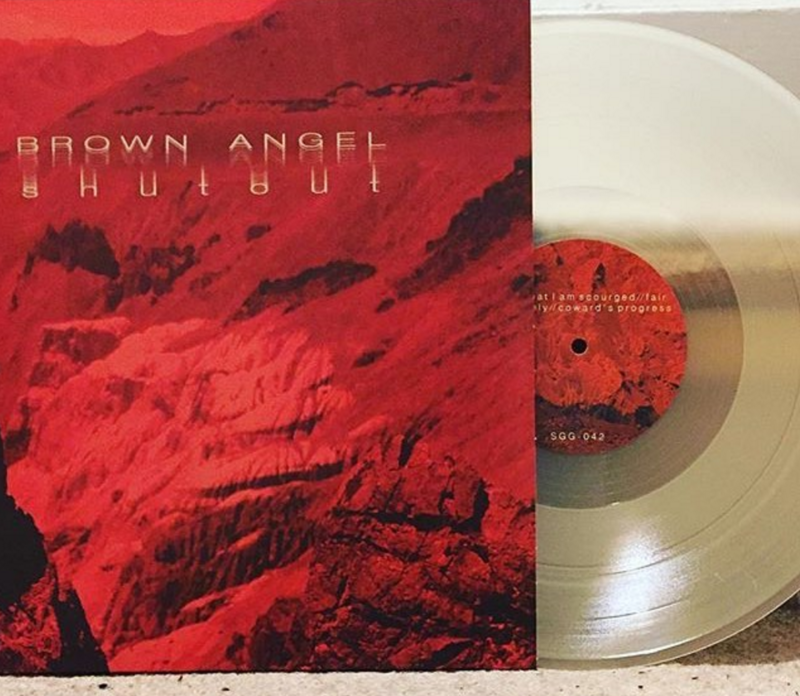 The odds didn't favor a new Brown Angel record. Yet, despite a lineup scattered across continents and a 2012 breakup (which ended with a 2013 rapprochement), the Pittsburgh, PA noise-metal trio roar back from the abyss with "Shutout", their third LP and first for Brooklyn's Sleeping Giant Glossolalia records. "Shutout" finds Mike Rensland (bass, also of Night Vapor), John Roman (drums, also of Microwaves), and Adam MacGregor (guitar, vocals) shedding most of the melodic trappings of 2013's "Agonal Harvest". The trio instead serves up a brief but bracing program rife with gnarled, feedback-soused riffs, martial rhythms and the seismic thrum of Rensland's bass. Brown Angel's music remains rooted in early '90s death metal and grindcore, post-punk, experimental noise, and no wave, while never neglecting a commitment to the song itself. Some new ventures in arrangement – the layered vocals and mellotron in "Coward's Progress", and the orchestral percussion and free-jazz blasts that augment "See That I Am Scourged's" lopsided industrial grind – mirror a focus on solemnity and fugue-like repetition throughout. Like "Lysol" or even "Diver Down" before it, "Shutout" ends with a pair of covers: Chrome's "Armageddon" and Husker Du's "Data Control," which apply similar treatment to those masters' works to a shattering effect. "Shutout" was recorded and engineered by Jason Jouver (of Don Caballero and Creta Bourzia), at Pittsburgh's +/- (Plus/Minus) Studio, and mastered for vinyl by James Plotkin.
Vinyl LP available from our shop.
Digital version available here.