Sleeping Giant Glossolalia presents…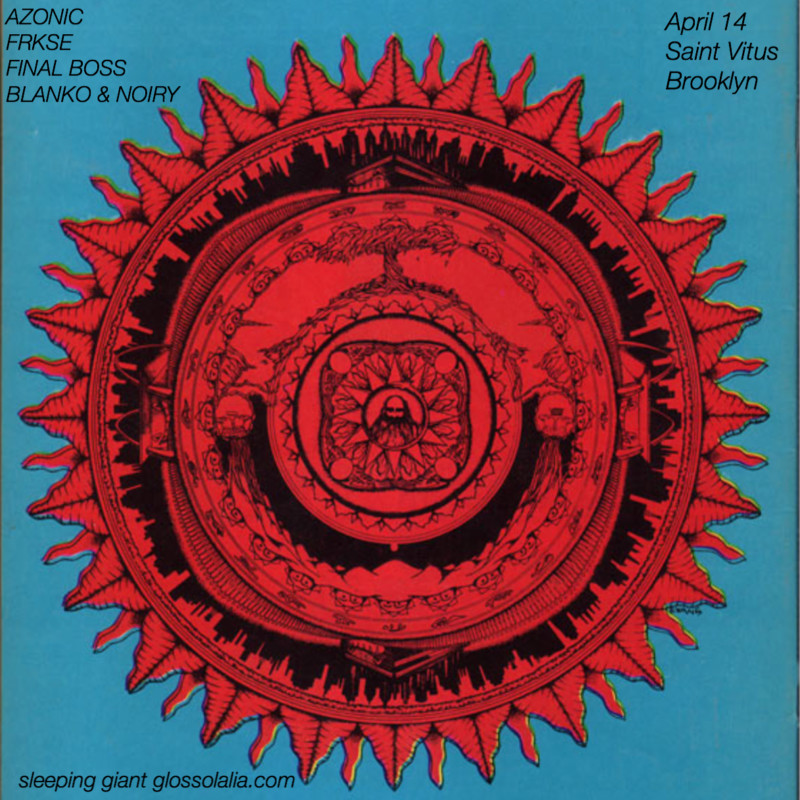 Friday, April 14
AZONIC – orchestral drone from Blind Idiot God, Khanate members
More info here.
FRKSE – beat-driven post-industrial from Boston
New album here.
FINAL BOSS – NYC bunkerbeat/ritual electroics abuse
Latest album here.
BLANKO & NOIRY – multi-generational performance collaborative featuring Chris Kachulis, Frank Haines and Reuben Lorch-Miller whose work is based on mutual interests in ritual, Vaudeville, show tunes, the occult, psychodrama, Viennese Actionism and experimental electronic music.
More info here.
Celebrating the commencement of collaborative FRKSE/Final Boss east coast live actions and the release of split recordings.
1120 Manhattan Avenue
Brooklyn
8pm
$10